S. Lynn Cooper, Head of Integrated Marketing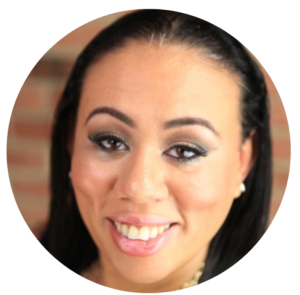 S. Lynn Cooper is a data-driven marketing and communications executive with over two decades of thought leadership, consulting, and, most importantly, the real-life, in-the-trenches experience delivering incomparable solutions to brands, public figures, and organizations. In addition to leading our Integrated Marketing efforts, Lynn is the Managing Partner of Socially Ahead and known as the "Digital Instigator" for her seamless ability to stir-up ideas and engagement through digital platforms. She has produced culturally competent integrated marketing and communications campaigns for Procter & Gamble, Disney, Hilton, iTunes, Samsung, DIAGEO, AARP, Interscope Records, Lexus, Ford, Hyundai, McDonald's, Shriners Hospital for Children, The American Legion, DRM-JPC Brands, Viacom, Essence Festival, EBONY Media, and numerous government agencies.
Lynn is consistently sought out by media outlets such as MSNBC, CBS, and National Public Radio to offer expert advice and insight regarding strategic communications, marketing, and branding in the digital age. Her fusion of real-life stories and her intimate conversational techniques have ignited audiences at conferences, including; the U.S. State Department, U.S. Small Business Administration, U.S. Minority Business Development Agency, National Institute of Health, United States Peace Corps, National Urban League, NeighborWorks America, Working Mother Magazine, and Black Enterprise's Women of Power Summit. Lynn conceptualized, launched & co-hosted 'Social Media for Social Justice,' a 4-week radio segment focused on the intersection of technology and social change on Sirius XM & Radio One stations. Cooper was notably named a "Tech Titan" and "Woman of Power" by Black Enterprise Magazine, "40 under 40" by The Envest Foundation, " Game Changer" by Spelman College, and nominated as a "2016 White House Champion of Change"."One of the most influential Blacks in Social Media" by Elan, "Top 100 Women Visionary Leaders" by Innovative, and "185 Black Women in Tech to Follow on Twitter" by The Root. But her favorite recognition to date has been being named"The Coolest Black Family in America" by EBONY Magazine. She resides in New Jersey with her husband and two children.